Benefits of investing in a leather bag – We have to admit it – there is something magical about leather. The smell, the texture, the feeling on our body… Maybe that is an ancient hunter ancestor in our genes. We all love good leather bags and other accessories. Everybody knows that there isn't better material for bags and purses than leather. But, do you know all the benefits of investing in leather products? Don't worry, we are going to explain all advantages of this material that has been popular since… well, forever.
Durability
Leather is a material that has been known for its resistance to time, weather, wear and tear. That is just the type of material that you need for your bag. You can wear your leather bag every day without fear of getting it torn. It has natural flexibility which is a complimentary characteristic. In time this feature gives a unique form to your bag's shape.  Leather bags age beautifully. They get this patina of time while keeping their style, functionality, and form.
Benefits of investing in a leather bag – Natural
Leather is a natural material. Unlike synthetic products that can't decompose, leather doesn't pollute the environment. It is, actually, more eco-friendly than other materials because it doesn't require harsh chemicals to be processed. It is a natural material, not made of some unknown laboratory-made substances that may be toxic and harmful to you and the environment.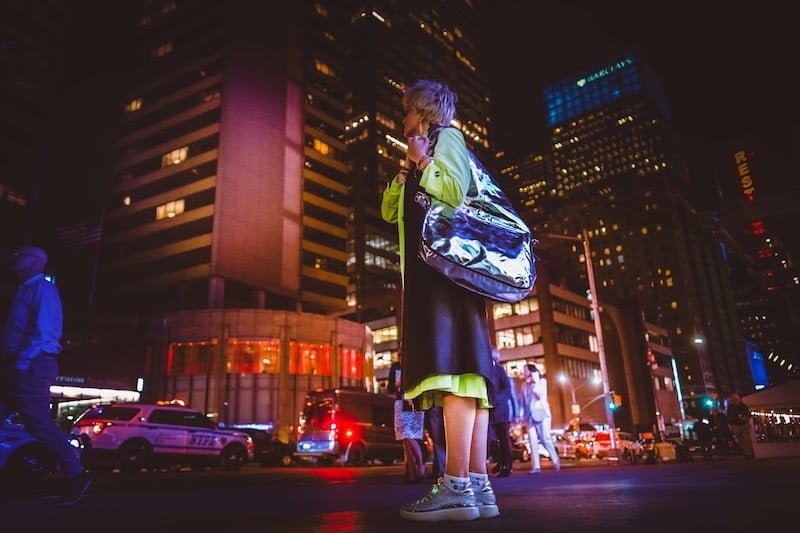 Naturally waterproof and breathing
Due to their natural properties, leather bags provide a certain level of protection for their content. If you get caught in light rain or drizzle you don't have to worry much. Of course, nobody can guarantee that your bag won't be soaking wet if you put it in the water, but it sure will proudly resist the moisture. On the other hand, leather is rather resistant to wind. That is why your UniUkiyo bag will keep you safe on those windy fall and winter days. 
Leather does breathe. That means it naturally fights against odor, fungus, dust mites, and dry abrasion. That is not the case with fake leather or synthetic bags.
To keep these properties, you need to properly take care of your leather bag.
Benefits of investing in a leather bag – Long-term money saving
It may seem that leather bags are rather expensive. Prices for a top-quality bag seem to be over the budget. But, we assure you it is worth the buy. If you calculate a bit, you will realize that investing in a premium leather bag will save you money in the long term. Instead of having to change your low-quality bag every year, or even every few months, you can invest in top quality, hand-made leather bag that can be worn on any occasion – from first-class plane flights to top destinations to the beach or while roaming the streets of cities around the world. UniUkiyo bag can be worn in several ways and you can pair it with UniUkiyo Isabelt, and you will have a new high-class, multifunctional, and modern look every day. It is so worth the price.
Stylish, extravagant, one of a kind
We have to agree on one thing – a person wearing a leather bag always looks stylish and elegant. Leather will never go out of date. So whether you carry your light blue MinniU or UniUkiyo Classic or Urban bag, you will look stunning and head-turning while going to work or a classy restaurant, or on a Cannes red carpet. You would be considered king or queen of style, and will always be just one of a kind. UniUkiyo bags are timeless.
We need to direct your attention to uniquely designed UniUkiyo bags that are hand-made of top-quality leather. They are designed by Marina Micanovic, an experienced European designer, now based in New York. You can wear them in many ways.