Queen Elisabeth's iconic leather handbags
Recently, the Queen has departed from this earthly life, but she has left us thinking about her impeccable style. Her outfits may have changed colors, but Queen Elizabeth II's luxurious handbags were just iconic. Over the past five decades, the Queen had worn six different styles made by the British brand Launer. 
In respect of Her Majesty, we bring you her handbags through the years.
1950's
In her twenties, the future Queen preferred larger bags with handles that were elegantly wrapped around her forearms. She liked them to be practical as well as beautiful and to be able to easily and gracefully open the bag.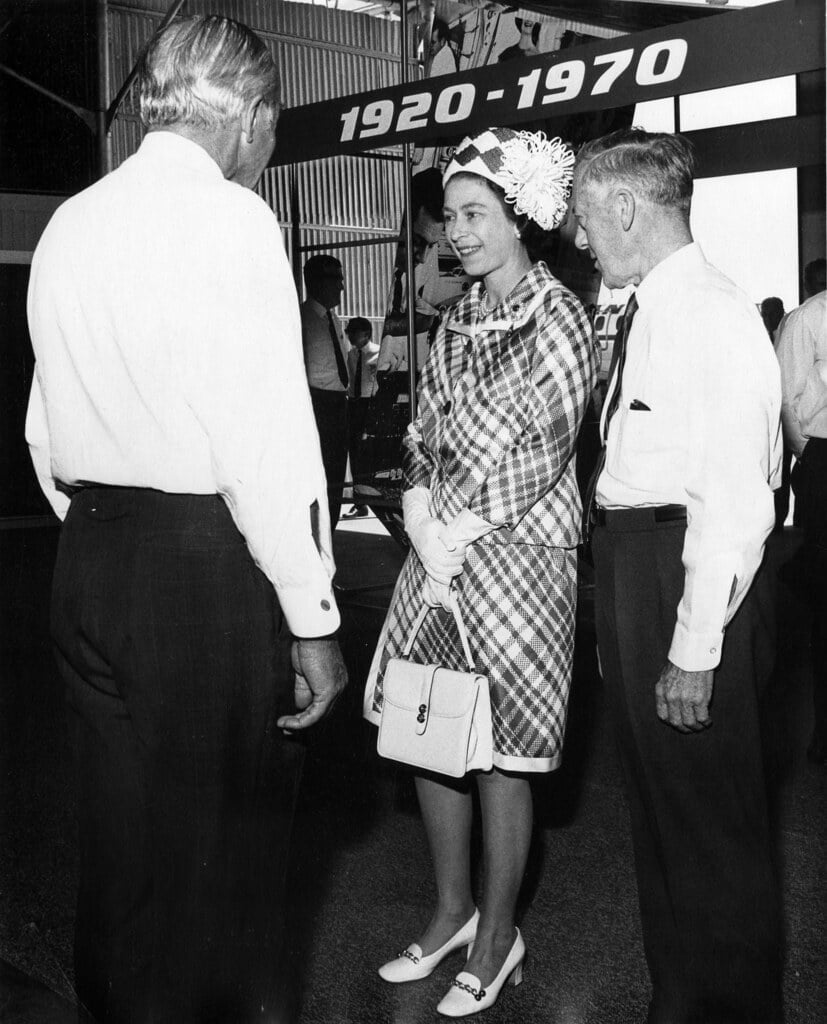 Queen Elisabeth's iconic leather handbags – 1960's
At Prince Charles' investiture ceremony, the Queen had opted for a clutch to match her coat dress. 
1970's
This is the period when Her Majesty devoted herself to the Launer brand. The styles she had worn are the Belini, the Sofia, and the Lisa handbag made in cream color (created especially for Prince William and Kate Middleton's wedding in 2011). At that moment it was so popular that the brand's website crashed. 
Queen Elisabeth's iconic leather handbags – 1980's
The Queen went on some important travelings, always staying faithful to her famous handbags. It was said that she travels lightly, often carrying lipstick, a pen, hand cream, mints, a handkerchief, and a case for her glasses.
1990's
Her Majesty decided that her bags should be simple but elegant. She usually went from black to white leather bags to compliment her bright and colorful ensembles and match her toned-down shoes.
Queen Elisabeth's iconic leather handbags – 2000's
Queen Elizabeth II kept her style in bold colors, pearls, great hats, and simple handbags. She had developed a clear standard in her uniform. She became the queen famous for being both unique in color and design. 
2010's
The CEO of the Launer brand once said that they did various changes in pockets and that her handles were longer on all of the handbags so she could get her hand through them more easily. She also had a bigger back pocket. The purse also always has a coin bag inside and leather covered mirror.
Queen Elisabeth's iconic leather handbags – 2020's
The Queen had chosen to wear a slightly smaller and lighter model. It was, as always, made of leather, but this time with a golden frame inside.
Queen Elizabeth II was and will always remain the icon of style and grace. May she rest in peace.